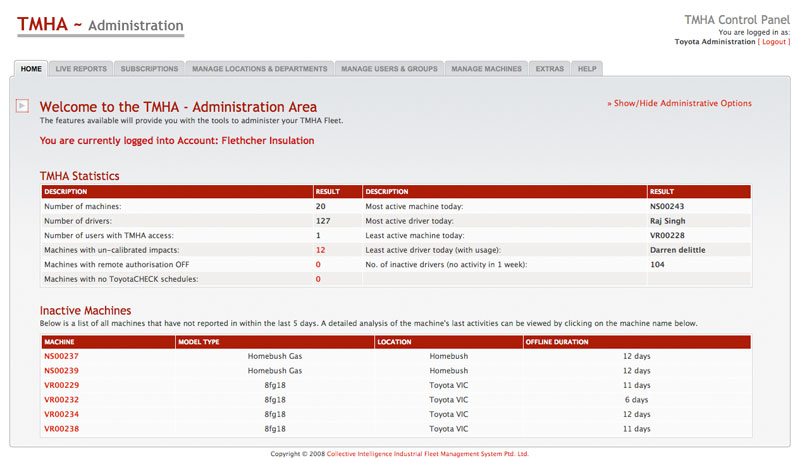 A customised Fleet Management System built specifically by Collective Intelligence for Toyota Materials Handling, Australia.
Whilst working at my time at Collective Intelligence, I was responsible for creating a fully customised fleet management system that would serve over hundreds of supervisors and monitor information from over 2,000 drivers. Starting off with a hand-written wireframe, and basing this design from an existing version of the Fleet Management System Collective Intelligence had, I placed strong emphasis on usability and ease of access.
This complex system consisted of such features including:
User Management with Access Control Lists
Machine Management with categorisation
Online Reports of various styles
Sophisticated forms
The use of div layers to create tabbed windowed panes, jQuery effects, event driven events and JavaScript has helped put this complex site together.
This project took three months to develop from start to finish between the period of August 2008 to October 2008. After completion, the project was ongoing with code enhancements, maintenance and bug fixes during my time at Collective Intelligence.
TMHA – Management System
Client →
Collective Intelligence